ISWC 2015: Winners of the Semantic Web Challenge
We are proud to have obtained the First Prize of the Semantic Web Challenge at ISWC 2015 sponsored by Elsevier with the project and application "3cixty @ Expo Milano 2015". This is the most prestigious award for the Semantic Web community and EURECOM is now the only organization who has won it twice within its 10 years existence (in 2012 and in 2015).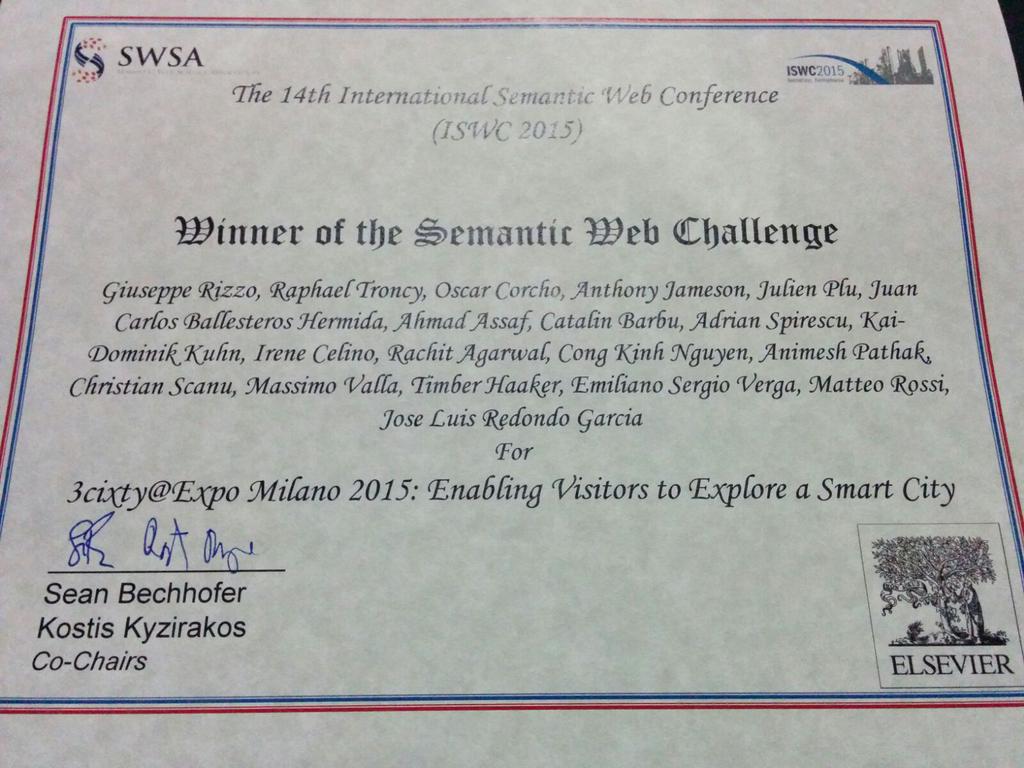 This project help users to plan a visit to Expo Milano 2015 or simply touring in Milan. Those are activities that require a certain amount of a priori knowledge of the city. In order to tackle this task, this application uses a comprehensive knowledge base, the 3cixty KB, that contains descriptions of events, places, transportation facilities and social activities, collected from numerous static, near- and real-time local and global data providers, including Expo Milano 2015 official services and several social media platforms. Entities in the 3cixty KB are deduplicated, interlinked and enriched using semantic technologies. The 3cixty KB is empowering the ExplorMI 360 multi-device application, which has been officially endorsed by the E015 Technical Management Board and has gained the patronage of Expo Milano 2015, thus offering a unique testing scenario for the 20 million expected visitors along the 6 months of the exhibit. As of September 7th, 2015 the 3cixty KB contains unique descriptions of 18, 665 events, 758 artists, 225, 552 places, 9, 342 transportation facilities, 95, 570 illustrating photos and 94, 789 reviews contributed by 81, 944 users. Below you can see Raphael Troncy presenting the application during the Semantic Web Challenge session: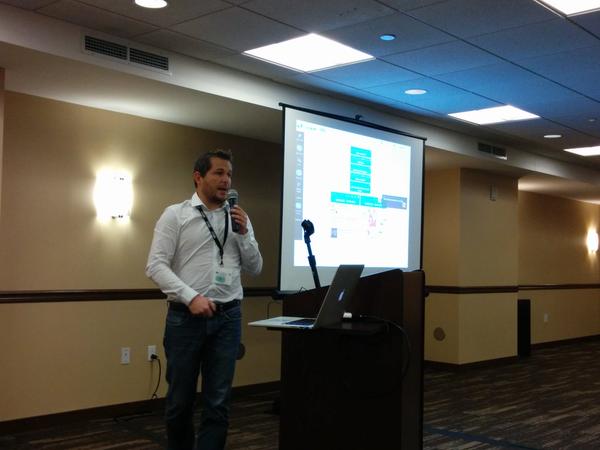 This Application was also presented during K-CAP 2015 at Palisades, New York, obtaining the Best poster award for the short paper "The 3cixty Knowledge Base for Expo Milano 2015: Enabling Visitors to Explore the City"
.